Introduction
The following sections were made by pearl expert Douglas McLaurin, a pearl farmer and distributor with three decades of experience, who is now also the Instructor for the Pearls as One courses in English and Spanish. I hope you enjoy his wealth of knowledge and experience in grading and retailing all varieties of cultured pearls.

Akoya Pearls

These were the pearls that American soldiers stationed in Japan purchased for their loved ones and brought back home shortly after the last great war (World War II). Thanks to this event, the Akoya pearl necklace became an icon in American pop culture, and the classic, fully round and white pearls have kept their allure.
Akoyas are considered the first truly cultured pearls and are easily recognized due to their typical traits: white colored, perfectly round and with high luster.
Available in a limited size range from 5 to 19 mm in diameter.
A good working knowledge of Akoya pearls can cement you as a useful reference for cultured pearls
For this -and upcoming- sections we will use the Gemological Institute of America's (GIA) Seven Value factors, which are:
Size
Shape
Color
Luster
Surface Quality
Nacre Quality
Matching (when referring to sets, earrings, or necklaces)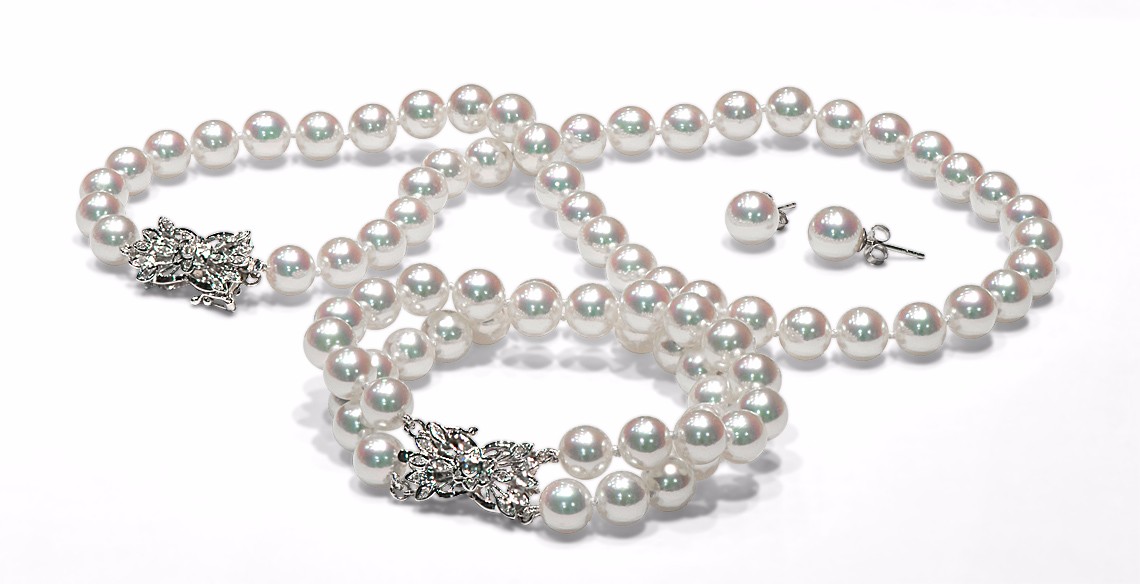 Complete and Continue